Today ABC researchers are guests at the annual Facebook and Google EMEA Child Safety Summit held at Facebook offices in Dublin. The focus of the event is to increase awareness and discuss the new aims to protect user privacy online, with leading experts and researchers working in online safety, bullying and social media use.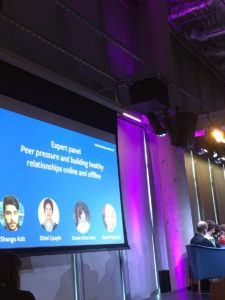 Facebook announced new safety procedures that will allow users to review and make choices about how their data is used. This is in line with the EU's General Data Protection Regulation (GDPR) which comes into effect on the 25th of May. This will limit the advertising and what content is shown to 13 to 15 year old users unless they have permission from a parent. If you're a parent and you're not on Facebook you will receive an email.
You can learn more about Facebook, setting up profiles and increasing your privacy and security by going to Facebooks Parents Portal.