A new research project to tackle the issue of bullying in sport has been launched by DCU's Anti-Bullying Centre in partnership with the University of Limerick.
BeFore: Anti-Bullying Education for Sports Coaches aims to review the current policies in place within sporting organisations and create a comprehensive training programme for coaches, trainers, teachers and managers to enhance their competencies and skills to tackle the issue of bullying in their sport.
The project focuses on improving behaviours and fostering inclusion at all levels and it is hoped it could potentially lead to greater numbers playing and a lifelong enjoyment of sport.
Speaking about its importance, principal investigator Colm Canning from Dublin City University's Anti-Bullying Centre said:
"Sport has the ability to significantly enhance people's quality of life by improving people's health and wellbeing and can also help to tackle many societal challenges. The landscape of sport has changed enormously in recent times for the better but still faces many challenges. In sport, we want good governance, integrity, equality, sport as an activity for all, member protection and child safeguarding meaning that safe, fair and inclusive sporting environments are no longer an aspiration, but are imperative.
The BeFore project represents an opportunity to educate coaches and sports organisations on the significant role they play in promoting these inclusive environments and also on how they greatly impact athlete's experiences of sport."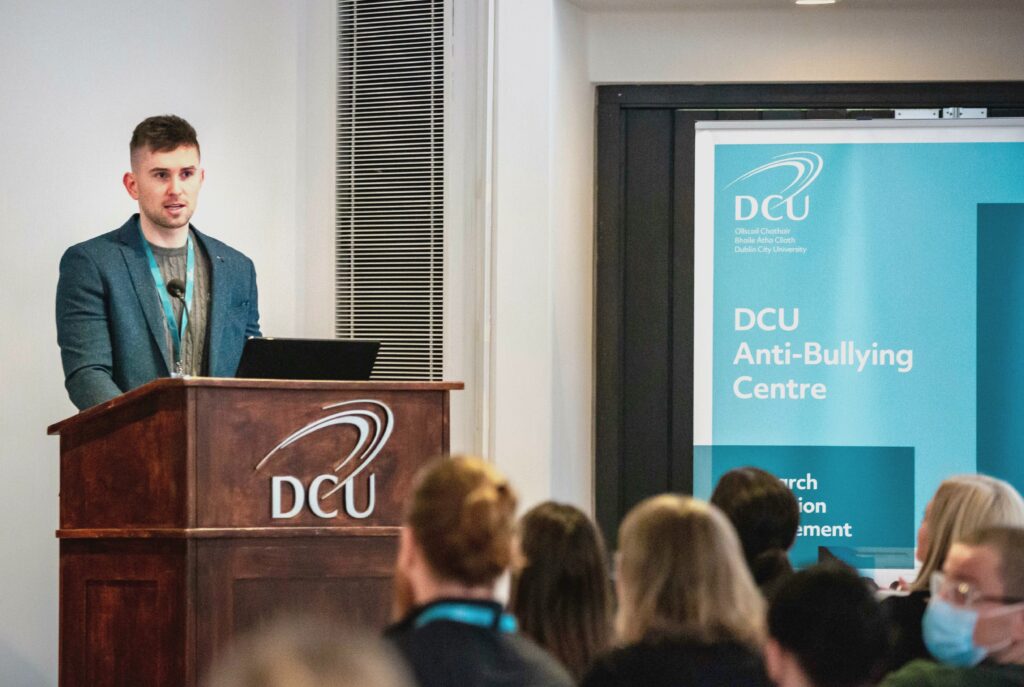 Dr Brendan O'Keefe, principal investigator and Lecturer in Health & Physical Education at UL, said:
"The importance of having informed coaches in the delivery of sport cannot be overstated. The BeFore project represents a crucial milestone in addressing the many challenges minorities face in a sporting context. Through collaboration with leading experts across Europe, this project will seek to deliver an evidence-based training and education programme that promotes inclusive coaching practices and has a real impact on individuals' experience of sport."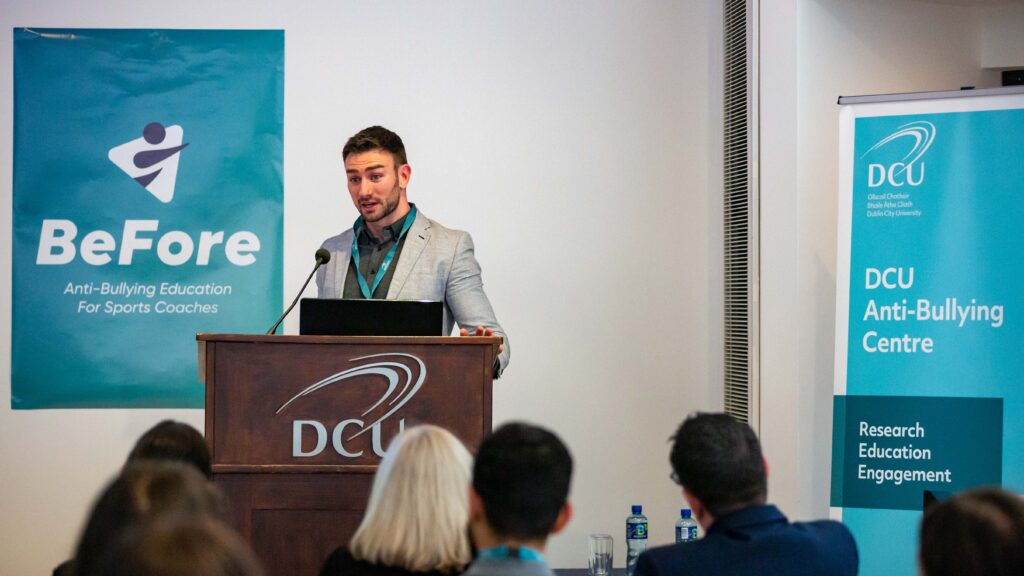 The project was launched at an event on DCU's Glasnevin Campus last week in The Helix. It featured a keynote on the topic from Irish hurler Zac Moradi who is originally from Iraq and plays for the Leitrim senior team. Zac spoke about his experience in coming to Ireland when he was 11 years old, his involvement in sport to date and the importance of inclusion in sport. In conclusion, he said "We all belong here in this place. We belong not because of who we are or where we come from. It's where we all belong."
The event also featured contributions from Michael McGeehin, Director of Sport Ireland Coaching;
"The programme will provide innovative and continuing support to both coaches and sports
organisations and those who seek to educate/work with them to tackle bullying, improve socialisation and reduce marginalisation. Enhancing the education and skills of coaches in this area will further develop the confidence of the coach in building a safe environment, ensuring that children get a good introduction to and foster a lifelong love of their sport"
Brenda O'Donnell, Cara Sport Inclusion Ireland;
"Adopting the principles of the Sports Inclusion Disability Charter and addressing the needs as expressed by people with disabilities can lead to greater understanding, engagement and a cultural shift to enhancing active and healthy lifestyle opportunities for everyone."
Dr Olivia Hurley, Sport Psychologist;
"Despite the sport changing room often being perceived as a fun, safe space where athletes socialise, have fun and support each other, this study (Ríos et al., 2022) reported it to be the very space where bullying behaviour most often occurred – this is something athletes, coaches, parents and sport organisations need to be acutely aware of, if they are to be part of the solution to such problems within sport environments."
Dr Hannah McCormack from Tackle Your Feelings, Rugby Ireland;
"From a positive psychology point of view, sport has the potential to satisfy the needs for every individual to live their best lives. Creating an environment that is conducive and supportive of this is key to the success of gaining the known advantages of physical activity on mental wellness. The environment is influenced by the coaches and managers who can create a culture of inclusiveness, understanding respect and "soundness", passing on transferrable life skills which can be used both on and off the pitch."
Funded by Erasmus+, the project is also being supported by Sport Ireland, the European Network of Sport Education, the Universidad de Murcia in Spain, and friends in Sweden.