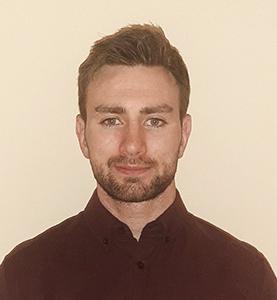 Biography
Brendan graduated with a BSc in Physical Education from the University of Limerick in 2016, receiving the Liam Dugdale Award and EHS Faculty Academic Achievement Medal for highest Grade Point Average. Brendan taught Physical Education in Glenstal Abbey School, Limerick, from 2014 to 2016, before returning to the Department of Physical Education and Sport Science, University of Limerick, in September 2016 to complete a Doctorate funded by the Irish Research Council.
Brendan's Doctoral studies focused on developing a pedagogically sound and scientifically rigorous approach to monitoring health-related fitness in secondary schools. His research included a collaboration with disruptive technologies company, iMosphere. During his time at the University of Limerick, Brendan taught across multiple modules on the BSc in Physical Education and BSc in Sport and Exercise Science programmes.
Brendan completed his Doctoral studies in September 2020, before joining Dublin City University as a lecturer in the School of Health and Human Performance. Brendan currently lectures in Health & Physical Education at the University of Limerick in the Physical Education and Sports Science Department. Brendan lectures across a range of modules in the School, including, Health Related Activity, Towards Optimum Performance, Applied Studies in Athletics, Aquatics, and Programme Decisions and Policy in Physical Education. His research interests span across a broad range of health and fitness-related themes among youth, including; health-related fitness; application of health and fitness concepts in education settings; resistance training; and Teacher Education. He has also served on the Executive of the Physical Education Association of Ireland for the past number of years.
Research Areas
Health and education, including; physical education; sport pedagogy; fitness education; resistance training; and teacher education
Publications