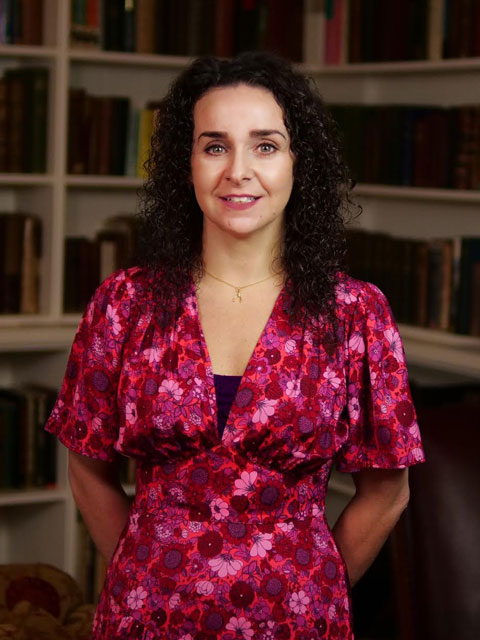 Biography
Dr Seline Keating is an Assistant Professor at the DCU School of Human Development and a Research Fellow at DCU Anti-Bullying Centre.
Since 2015 Seline has been lecturing in Social, Personal and Health Education (SPHE) and Wellbeing in DCU Institute of Education. Prior to this position, she taught for ten years in a variety of primary school types and settings. Her qualifications include a Bachelor of Education with History and specialism in Dance from Mary Immaculate College, Limerick (2006), a Master of Education in Aggression Studies from Trinity College Dublin (2009) and a Ph.D from Trinity College Dublin (2012).
Seline's Masters in Aggression Studies focussed on developmental psychology, aggressive/bullying behaviours, bullying prevention/intervention strategies and, formulating and assessing a school's Anti-bullying policy and Code of Behaviour. Her thesis topic examined the effects of television on aggressive behaviours amongst primary school children. Seline's Ph.D research explored child development in the context of mass media specifically that of an electronic nature exploring computer consoles (x-box, PSP), music devices (iPods), the Internet (online gaming & social networking sites like Facebook ) and their effects on a child's psychosocial development and well-being.
She was awarded The Heffernan Bursary (Trinity College, 2009) and the INTO Bursary (2011) for her Ph.D research. Currently, Seline is the PI of three research projects:
Exploring the Frixos Sexuality Programme and its relevance to the Irish RSE primary school context (IRC funded).
Gender Equality Matters (GEM) tackling gender stereotyping, gender-based bullying and gender-based violence in schools (EU funded)
Nuts + Bolts: An Anti-Bullying Policy Audit Tool (IoE)
Seline was the lead author on the research paper for the Relationships and Sexuality Education (RSE) review, commissioned by the NCCA. She was also recently appointed to the NCCA SPHE and RSE Development Group.
In addition to teaching on BEd and PME modules and tutoring students on School Placement, Seline is a Research Fellow of the National Anti-Bullying Research and Resource Centre (ABC). She also designs and delivers CPD courses for both primary and post-primary school teachers on bullying prevention and intervention.
Seline's other roles include:- Chairperson of The SPHE Network; Teaching and Learning Convenor for the School of Human Development; Social Personal Health Education (SPHE) and Social Inclusion in Education Thematic Coordinator for the Educational Disadvantage Centre; Steering Committee of the Centre for Human Rights and Citizenship Education; Member of DCU Healthy Committee (Mental Health Working Group); Member and Reviewer for AERA; Member of ESAI; Member of the Irish Childhood Bereavement Network (ICBN); Reviewer for Sexuality Education.
Her research interests include: Wellbeing; Bullying Prevention and Intervention; Media Education; Child Protection; LGBTI inclusivity; Relationships and Sexuality Education; Child Development; Children's Rights, Equality, Mindfulness; SPHE Policy
Research Areas
LGBT Inclusion and Bullying in Primary Schools
Publications
Submission to the Oireachtas Joint Committee on Education, Further and Higher Education, Research, Innovation and Science