This weekend ABC research fellow Dr Mairéad Foody is taking part in a panel at this year's Women in Media event.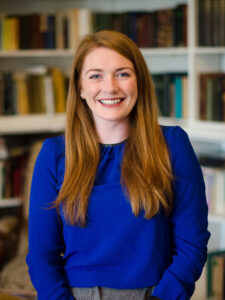 Dr Foody will discuss her research findings on a panel entitled: Growing up in the 21st century: the challenges it brings to today's adolescents and young people.
The Women in Media 2018 conference will be held on the 20th – 22nd April 2018 following on from the success of previous Women in Media conferences featuring such inspirational Irish women including Joan Burton, Katherine Zappone, Frances Fitzgerald, Catherine Shanahan, Dr. Aoibhinn Ní Shúilleabháin, Lorna Byrne and Olivia O'Leary.
Dr Mairéad Foody is the Principal Investigator of a large-scale national study on cyberbullying and sexting in young people which is funded by the Irish Research Council. She is a Research Fellow with the Anti-Bullying Research and Resource Centre (ABC), Dublin City University. She has a PhD in Psychology and several years of international applied and research experience with young people. Dr Foody has published widely in the area of child and adolescent mental health and is particularly interested in the impact of cyberbullying, online behaviours and social media on psychological development. She holds several prestigious awards for her research such as the Government of Ireland Postdoctoral Fellowship, the James Flaherty Scholarship and the Marie-Sklodowska-Curie COFUND Research Fellowship.