Rethink Ireland
In February 2019, Rethink Ireland announced the awardees of their Children and Youth Funds at a special awards ceremony. FUSE Primary, is one of three DCU projects included amongst the 14 awardees of the €9.5 million fund, which is made up of 50% private philanthropic funding, self-raised by 14 Awardees. The other half of the fund is supported by the Government of Ireland, through the Dormant Accounts Fund.
The 2019 Children and Youth Funds, which include the Children and Youth Education Fund and the Children and Youth Mental Health Fund, were designed to support projects addressing the most prevalent issues facing young people and children in Ireland today.
FUSE Primary, is an Anti-bullying and Online Safety Programme for primary school students developed by DCU Anti-Bullying Centre. It is an extension of our current programme with Post Primary schools and the funding will enable ABC to expand its reach in schools across Ireland, educating teachers, students and parents on bullying and how to tackle online safety issues.
This programme, together with the other 13 awardees, will each receive a multi-year grant and will also be awarded a place on Rethink Irelands' 'Game-Changer' Programme.
The award is a significant endorsement of the work undertaken by FUSE to date, and highlights its potential to be replicated across Ireland with a view to creating real change in the communities we engage with.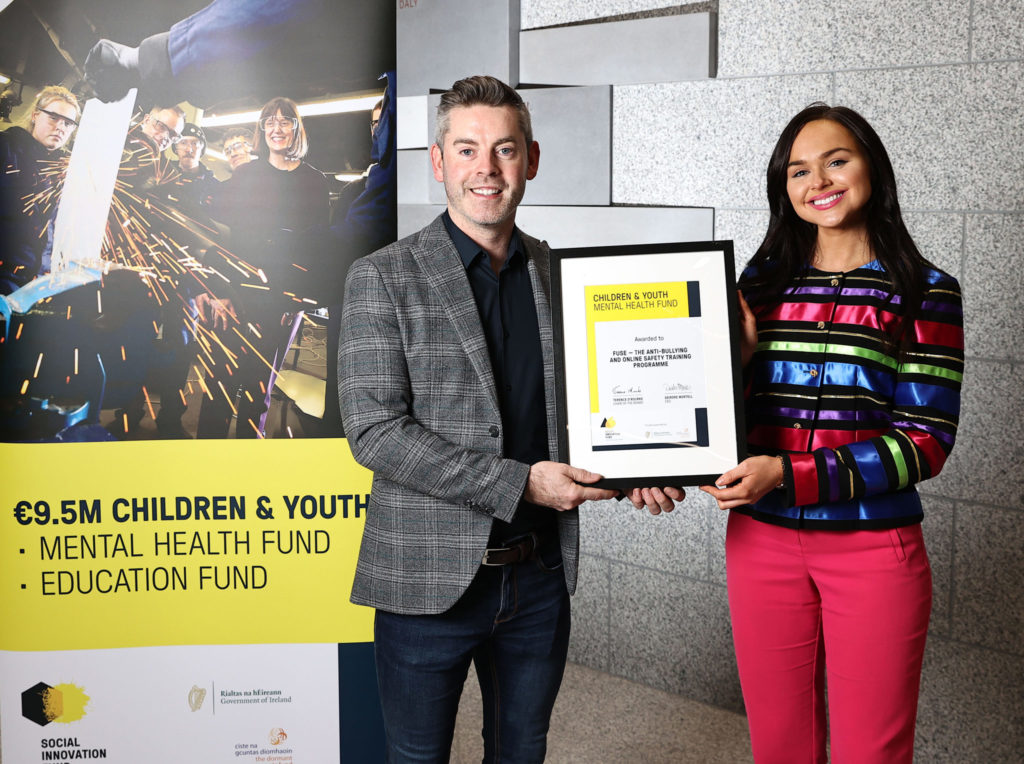 The Department of Education and Skills
The Department of Education and Skills is the Government Department with responsibility for the implementation of the National Action Plan on Bullying (2022).
They have also issued Anti-Bullying Procedures for Primary and Post-Primary Schools (2023) and Child Protection Procedures for Primary and Post-Primary Schools (2017).
The Department supports a number of anti-bullying initiatives including a National Anti-Bullying Website entitled "Tackle Bullying" and a number of activities championed by the DCU Anti-Bullying Centre.
More information on the Department's work on tackling bullying and cyberbullying can be found here.